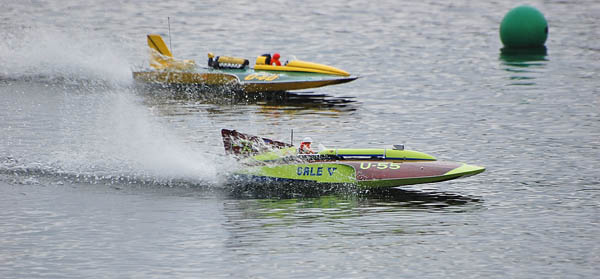 Just send an email to us at hydroscale@gmail.com to place an order or an inquiry.
Please Include:
1. The year and boat that you are building (attach a photo of the real boat if you have one or can find one on line). We will use it as a reference to make sure you get the right parts for the right boat.
2. Let us know what type of parts you want for the boat (cowling, canopy, wings etc). Specify how many of each type. If you are ordering canopies, please specify how many clear or white ones you want.
3. Misc.Items should also be listed (saltwater scoop, spar set, canopy driver figure etc). Specify how many you want of each item. (See the Misc.Items page to see these items.)
4. Your name, mailing or shipping address.
After we receive your email:
1. We will respond to your email to confirm what you want and what it costs (including shipping and packaging). If we don't have a part you need, we will give you a quote on what it will cost to make a custom part for you and give you an idea of how long it will take to make it. Custom parts are more expensive to make and take longer since a master plug has to be built.
2. Once we have confirmed your order, we will email you an invoice for payment through Pay Pal. It will include your order, plus shipping cost. Pay Pal allows you to make payments in many different ways (VISA, MC, Bank Transfer etc). You don't even need a Pay Pal account!
3. We will begin making your parts as soon as payment is confirmed received.
Discounts Available!!
If you have already built a plug or have a part that you built (damaged or otherwise) that might make a good plug. Please send a photo of it. If it can be made into a viable plug to make parts we don't currently have, we may be willing to work out a discount on your order in exchange for it. Someone out there might need that part in the future. Your work could save us the time of having to build a new plug from scratch. Please do not consider using someone elses parts without their permission, that's just wrong and could be illegal.