What's in the Works!
1.
Newest Kits!
1. 56 Tempest, 57 Miss Bardahl, 58 Miss Burien cowling.
2. 99 Miss Pico, 00-01Miss Znetix and Znextix II, etc. cowling kit.
Welcome to Hydroscale Creations. We offer a growing selection of vacuum formed plastic parts for your 1:10 Scale Unlimited Hydroplane building needs. Whether you're building a remote control racing boat or a static display model, our scale parts along with your unique finishing touches are just what your project needs to give it the realistic look you envisioned!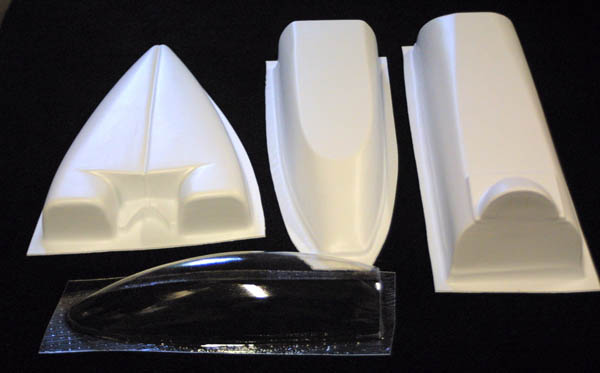 (Above example images are of the 92 Tide cowling and canopy kit and our Vintage High back and Low back cockpit cowling with standard engine cowl.)