HydroScale Creations also offers a growing number of other 1:10 Scale Accessory Items to add to your models. As time goes by, we expect that we will develop more of them. (All items require prep, assembly and/or finishing.)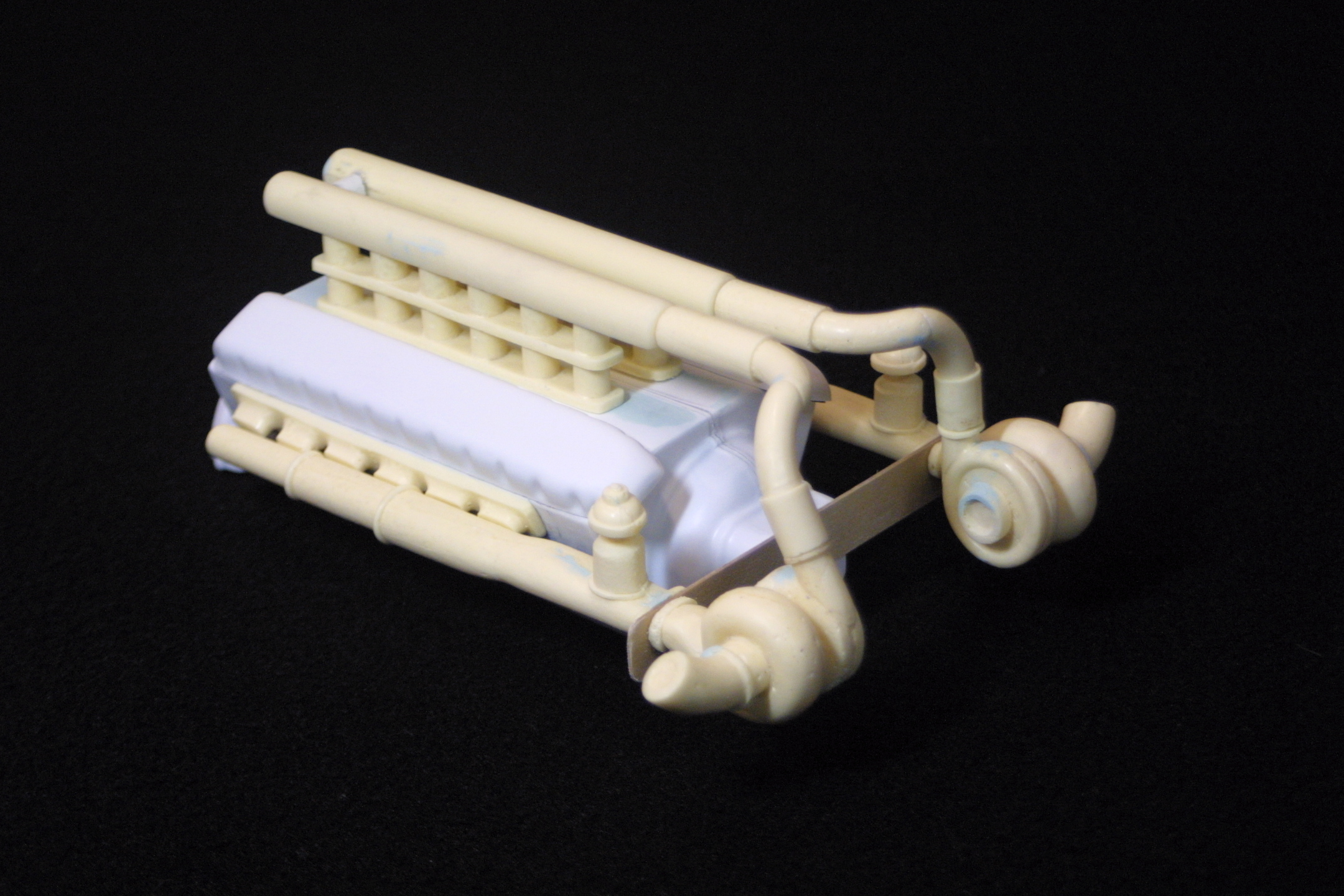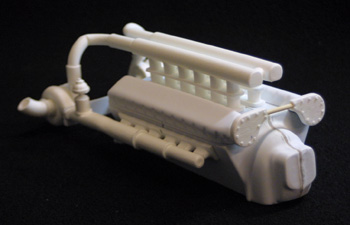 Dummy Turbo Allison Kit with resin stacks, pipes and turbos. $45 ea. ($90 Assembled) A kit of stacks, pipes and turbos can be purchased separately for $30
*The Turbo Allison Kit can be assembled with the turbos in the front (as seen on the above left) or in the rear of the engine (as seen on the above right).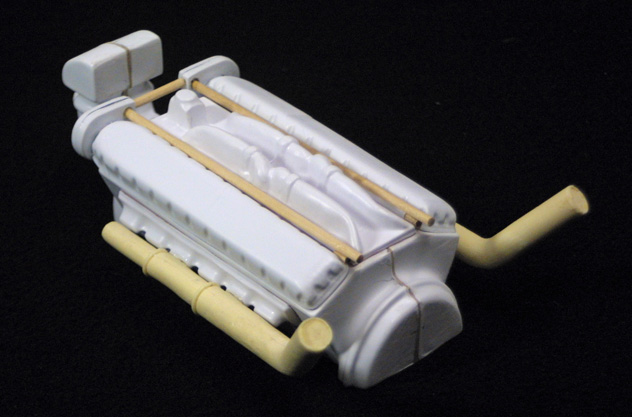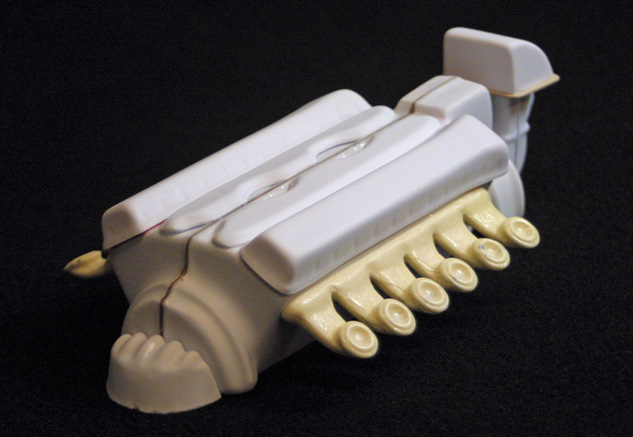 Dummy Allison and Merlin Kits with resin exhaust stacks $35 ea. ($70 Assembled) Kits without stacks or sets of stacks alone can be purchased for $20 ea.
*All motor kits now include an assembly schematic sheet (which can also be requested and sent via email) . Turbo Allison kits can be built in the front turbos or rear turbos configuration as shown above. You may also find useful assembly tips or photos on the Tips & Info page in the future.
Contemporary Turbine Saltwater Scoop kits (Available in Long or Short) $25 ea.
Contemporary Hull Spar Cover (2 pieces per set) $10 per set.
Scale Driver Figure for Canopy Cockpits $10 ea. Canopy Side Mirrors (L and R) $10 per set.
Turbine Pipe Heat Shield Skirt $10 ea.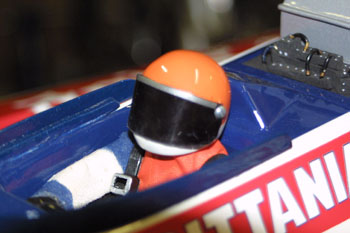 Bell style helmet kit (with clear face shield plastic, template and screws) $15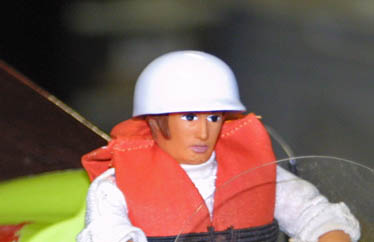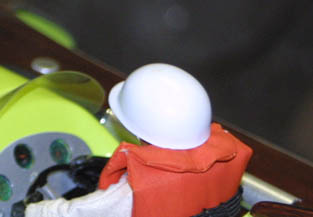 1950's Vintage Driver Helmet $10 ea.